I've  been trying to start up a Vintage Fashion themed blog for quite some time now and hopefully this time I will stick to it. I started this blog to coincide with Beautyful Vintage (my online vintage boutique) just so I could offer some inspiration and advice to plus size women who are scared of Vintage and scared that it will makem them look like a "GRANDMA". 
My Style is quite simply described as Vintage Honey.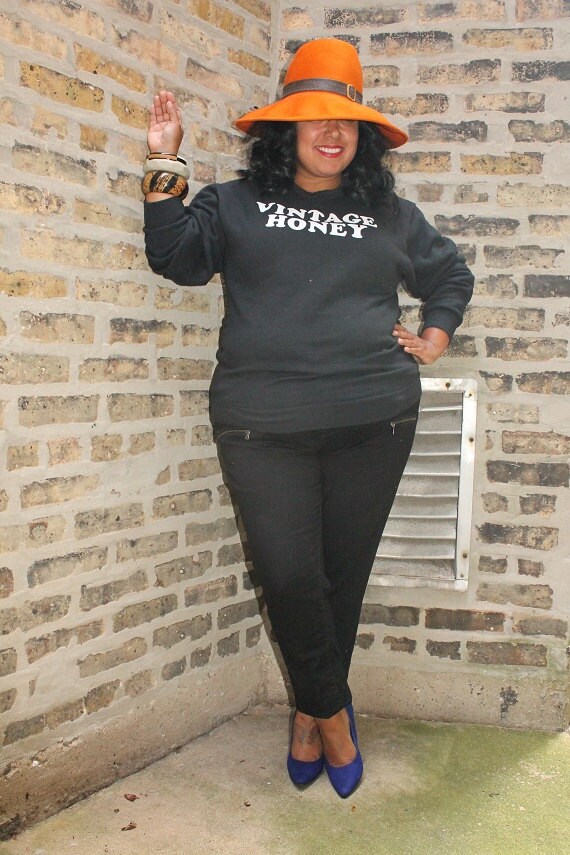 Vintage  /ˈvɪntɪdʒ/  Honey  /ˈhʌni/ 
A LOTTA Hip Hop/ A little Dorothy Dandridge / a little Rita Moreno / Bianca Jagger & Diana Ross /sprinkled in with some Madonna & Prince/ 
Soooooooo, Instead of watching Different World reruns on Amazon Video, worrying about #45, or dreaming about winning the lottery I'm going to be writing about one of the greatest loves of my life which is FASHION. It's what makes me happy, what gets me excited, what inspires me, and what gets me dreaming at all hours of the day.
I have been collecting Vintage for more than ten years. Vintage was always a way for me as a Plus Size Women to set myself apart from the others and to look cool in a time when there weren't a lot of brands catering to me.
Now I never have nor will I ever claim to be a stylist or a fashionista (I hate that word, BTW..it needs to die a painful death along with the word Diva and Slay), but I do like fashion and I do ocassionally like to indulge in a colorful outfit with some metallic wingtip oxfords or bright booties.  
The goal of this blog is to share what I'm currently thinking about in terms of trends, a garment or accessory, street fashion, or something  that I've seen on television or a magazine. And along the way, I want to share a few fashion and personal stories of my own, spotlight some other woman owned vintage businesses and just have some fun.
Until next time Vintage Honeys............